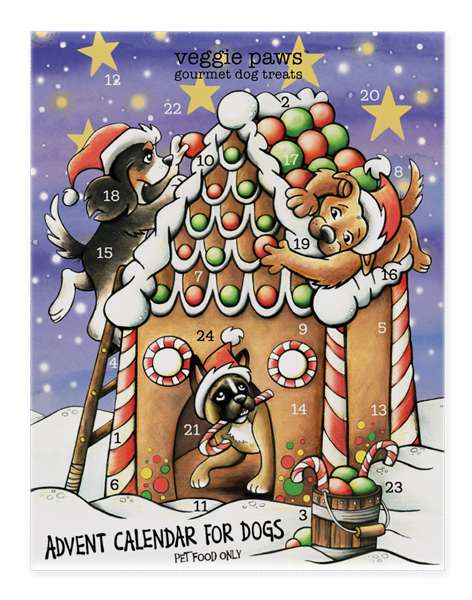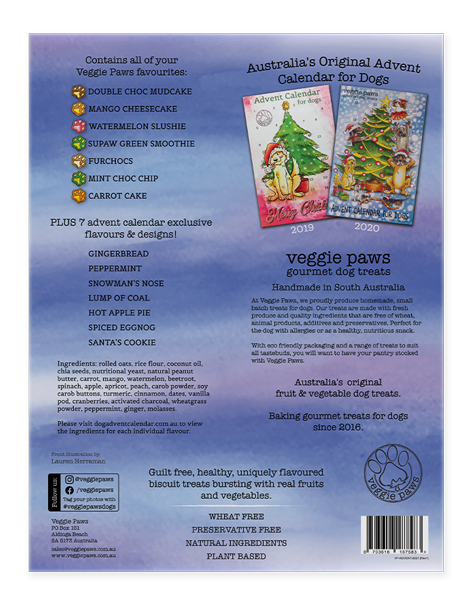 Australia's Original Advent Calendar for Dogs
Contains a delicious variety of hand baked biscuit treats.
Dog Advent Calendar 2021 Australia
WHEAT FREE | PLANT BASED | NATURAL INGREDIENTS
AUSTRALIAN MADE | PRESERVATIVE FREE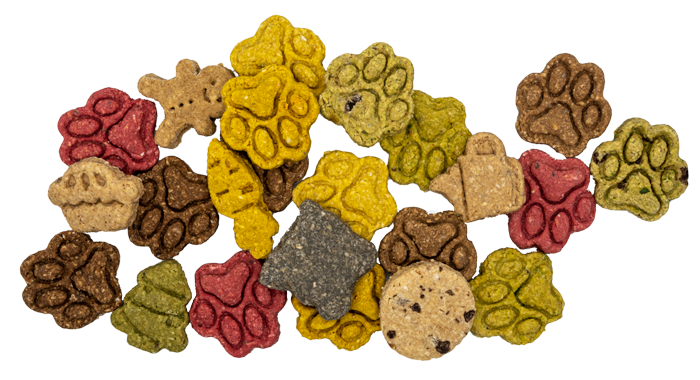 At Veggie Paws, we proudly produce homemade, small batch treats for dogs. Since our beginnings in 2016 we have created gourmet dog treats made from fresh produce and quality ingredients that are free of wheat, animal products, additives, refined sugar and preservatives.
Our classic paw-shaped biscuits can be found in the Veggie Paws online store, and at boutique retailers Australia wide. With a range of exciting flavours including "Double Choc Mudcake" and "Carrot Cake" that will get both you and your dog drooling, you will want to get your paws on Veggie Paws!
In 2019 we created the first Australian-made Dog Advent Calendar. Each calendar contains 24 of our delicious biscuits which are hand-baked in our own kitchen. We package every single calendar ourselves – so when you purchase a Veggie Paws Dog Advent Calendar, you're supporting a small, local business.
We all know how fun advent calendars are, for children and adults alike! Now your furbaby can also join in on the fun as the family counts down to Christmas.
Dog Advent Calendar 2020 Australia
Dog Advent Calendar 2019 Australia